Steps to Finding the Perfect Home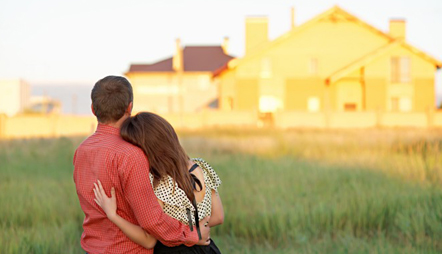 Buying a home can be a bit overwhelming. There's so much to think about and do. So, it's important that you have someone you can trust to make the process as smooth as possible and offer expert advice.
Royal LePage Terrequity helps Canadians find their dream homes and guiding them every step of the way – from determining what you can afford and showing you homes that match your wants and needs to presenting an offer and closing the sale.
It's all about helping you find the right home in the right neighborhood at the best possible price.
Buyer Questions to Ask a Realtor
How long have you been in the business?

Experienced REALTORS® may have better knowledge of the current market, superior negotiation skills and a Rolodex full of professional contacts, but they may also not have time for you. Don't discount the rookie REALTORS® who may have a more open schedule, be willing to do a bit more hand holding, and are more tech savvy.

What is your area of expertise?

Many REALTORS® target a certain marketplace. If buying a condo, for example, it may not be the best idea to hire an agent who specializes in selling million-dollar estate homes.

How familiar are you with the neighbourhood?

Likewise, many REALTORS® work predominantly in a certain neighbourhood and can offer a deep breadth of knowledge about it, including information about the area's schools, parks, or proposed developments.

Who do you work with?

Does the REALTOR® work as part of a team? Does he or she have an assistant? While a "yes" to either of these questions may mean that the REALTOR® has more time to spend with you it may also mean that you'll be passed off to some one else after you've signed on the dotted line.

When are you available?

Ask if he or she is a part-time or full-time REALTOR® as it may affect how much time they have to spend with you and when. In any case, you should look for a REALTOR® that is available when you need them. Are they able to show you homes in the evening or on weekends? Can you reach them by phone or e-mail at any time?

Can you give me some references?

There should be no hesitation here. A good REALTOR® survives on referrals and should have them ready. However, a list of satisfied clients is not enough. You have to actually call them. This is one of the easiest ways to make sure you're getting a quality REALTOR®.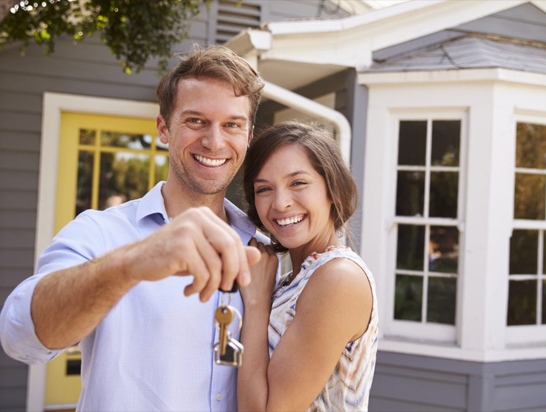 Before you house hunt, you have to REALTOR® hunt. Prior to committing to work with any real estate agent, you should interview a few possible candidates.
This gives you the chance to get a feel for the person and learn about his or her qualifications. When interviewing, make sure to ask these key questions.
Begin Your Realtor Search
Appraisal. An appraisal is an estimate of the value of your home that your mortgage lender may require you to pay before securing financing.

Cost: $250 - $350.

Land Transfer Tax. The Land Transfer Tax is a one-time tax payable to the Government. It is calculated based on the purchase price of your home. First-time homebuyers can receive a tax credit on this expense.

Cost: Use the Land Transfer Tax Calculator.

Home Inspection. A Home Inspection is a report on the condition of the home and will identify any significant structural, electrical or plumbing problems.

Cost: Approximately $500

Adjustment Costs. Adjustment costs refer to costs paid for by the owner in advance that the buyer must rebate at closing. These include the proportionate share of taxes, utility charges, and condo maintenance fees, if applicable.

Cost: Varies.

Property Insurance. Property Insurance covers the cost of replacing your home and its contents.

Cost: Varies.
Survey or Certificate of Location. A Survey of Certificate of Location is a document specifying the exact location of the building on the property and describing the type and size of the building including additions, if any. The cost only applies if the seller does not already have a Survey, or if your mortgage lender asks for an up-to-date copy.

Cost: $1,000 - $2,000.

Legal Fees and Disbursements. A lawyer will charge for drawing up and registering the mortgage, preparing the Land Transfer Tax Affidavit, and various searches. The disbursements are out-of-pocket expenses the lawyer had to pay on your behalf, such as registration fees and photocopies.

Cost: Minimum of $500.

Status Certificate. Applicable to condominium properties only, the Status Certificate provides details of the condo's by-laws, rules and regulations, and finances. It should outline the in-suite and common element restrictions and information on the condo's budget and reserve fund.

Cost: Usually paid for by the Seller. Approximately $100.
All "Costs of Buying" outlined here are approximate and are intended for informational purposes only and can change without notice. They are in no way the definitive costs of purchasing a home. All Home Buyers should speak to a Realtor® and lawyer regarding the costs associated with purchasing a home.
I am looking for:
Someone to help me with my real estate needs. Please contact me to discuss. (Please include any date and time preferences in this space.)
Thank You For Contacting Us. We Will Get Back To You As Soon As Possible.