Steps To Preparing Your Home For Sale
When you decide to sell your home, one of the first – and most important – decisions to make is to choose a Realtor® to list your home. Prior to committing to work with any real estate agent, you should interview a few possible candidates. This gives you the chance to get a feel for the person and learn about his or her qualifications.

When interviewing, make sure to ask these key questions.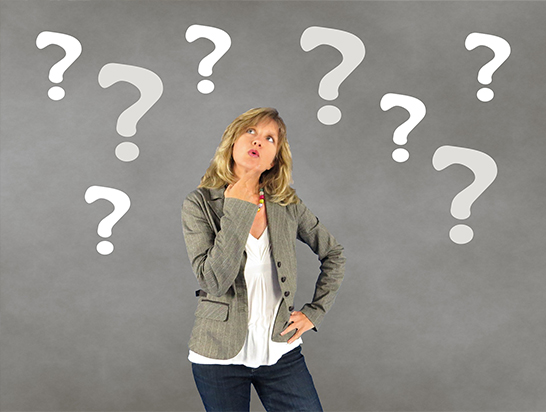 How long have you been in the business?

Experienced RealtorS® may have better knowledge of the current market, superior negotiation skills and a Rolodex full of professional contacts. But they may also not have time for you. Don't discount the rookie RealtorS® who may have a more open schedule, be willing to do a bit more handholding, and are more tech savvy.

How familiar are you with the neighbourhood?

Many RealtorS® work predominantly in a certain neighbourhood. A familiarity with your neighbourhood means that the Realtor® can offer potential buyers a deep breadth of knowledge about it, including information about the area's schools, parks, or proposed developments. He or she may also have a roster of clients looking in that part of the city.

Who do you work with?

Does the Realtor® work as part of a team? Does he or she have an assistant? While a "yes" to either of these questions may mean that the Realtor® has more time to spend with you it may also mean that you'll be passed off to some one else after you've signed on the dotted line.

How many homes have you listed in the past year? How many sold?

Ask for details. Why didn't certain properties sell? For those that did, what was the average days on market? What was the average selling price? Where were the properties located?

How will you market my home?

A Realtor® should have a concrete marketing plan. In addition to your home being on the Multiple Listing Service (MLS®), the agent should be promoting your home in other ways. If they're promising a listing brochure, ask to see an example.
When are you available?

Ask if he or she is a part-time or full-time Realtor® as it may affect how much time they have to spend with you and when. In any case, you should look for a Realtor® that is available when you need them. Can you reach them by phone or e-mail at any time?

How can I prepare my home for sale?

If the Realtor® is gushing about how great your home is, be wary. A good Realtor® will be able to pick out the potential your home has, as well as make suggestions on how it can be improved before the sale.

Will you hold open houses?

There are two separate schools of thought in real estate regarding open houses. On the one hand, there are those that think they are great a fantastic marketing opportunity as they are a relaxed environment for people to tour potential homes. On the other, there are those that think open houses are, frankly, a big waste of time.

What would you price my home at?

Be aware that there are RealtorS® that will try to "buy" your listing by suggesting an unrealistically high selling price in hopes of flattering you. These homes often end up sitting on the market for months on end.

Can you give me some references?

There should be no hesitation here. A good Realtor® survives on referrals and should have them ready. However, a list of satisfied clients is not enough. You have to actually call them. This is one of the easiest ways to make sure you're getting a quality Realtor®.
Property Costs. Property costs include any maintenance, renovations, or "staging" you may need to make to your home before it's ready to be put on the market.

Legal Costs. Real estate transactions can be complex and difficult to navigate without legal assistance. A real estate attorney can walk a home seller through the legal process for the transfer of ownership of property.

Status Certificate. Applicable to condominium properties only, the Seller is usually required to provide a Status Certificate to the buyers.
Mortgage Financing Costs. Mortgage financing costs can include paying the balance of the mortgage, the interest since last payment, prepaid penalties, and lender discharge fees.

Real Estate Commission.

Utility Disconnection Costs. Some utility companies charge a fee to disconnect service.
Moving Costs. Costs associated with moving include truck rental, hiring of movers, moving supplies, and any storage fees.
I am looking to sell:
Please contact me for real estate property sell assistance:
Thank You For Contacting Us. We Will Get Back To You As Soon As Possible.